Titan RX
Made for cash-intensive operations, Titan RX recycler configurations give businesses the flexibility to securely handle robust cash-handling scenarios while maintaining efficient cash reconciliation, availability of funds, and accurate reporting, including optional biometric security options, 24/7 monitoring, and integrated printer.

Designed to support mid- to high-volume cash businesses, this end-to-end solution comes in multiple configurations, including recycling for notes and coins, a notes-only option, and high-capacity cassettes—all backed by industry-leading Loomis support.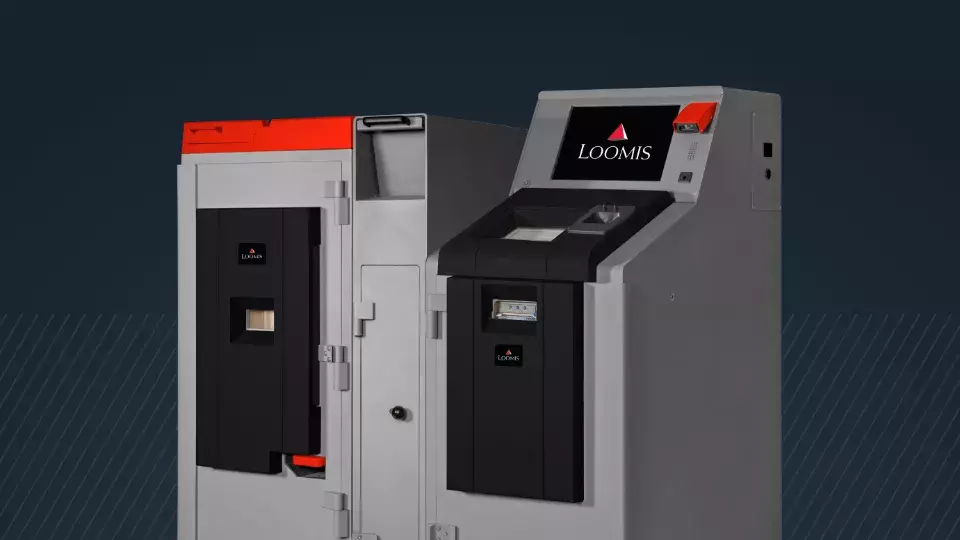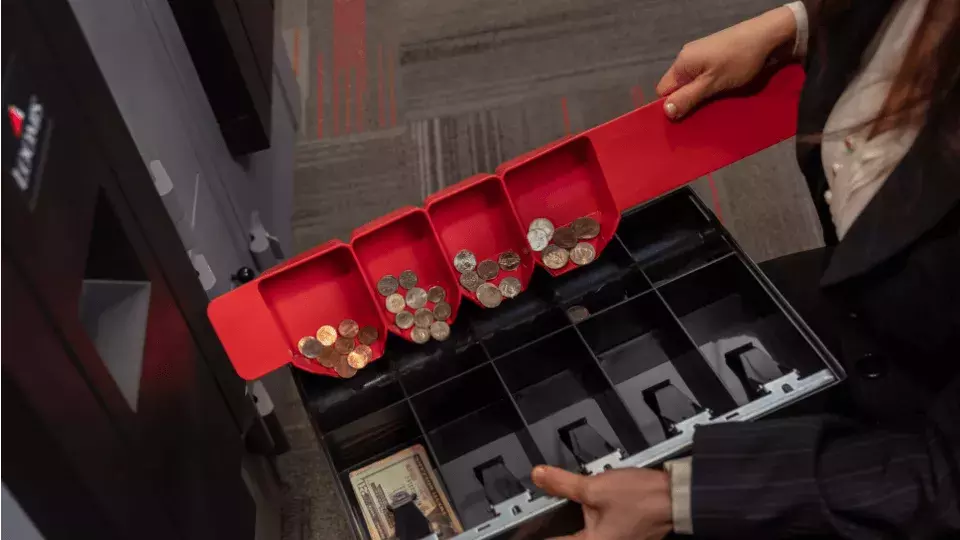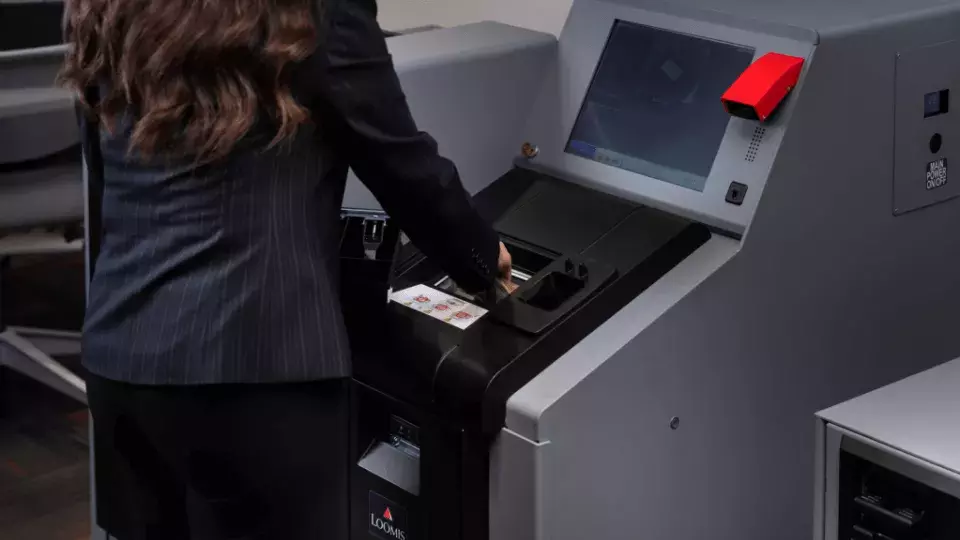 ---
Titan RX Features
Turnkey cash automation
Delivers efficient, automated cash-recycling technology that can simplify cash-handling procedures and reduce operating costs for businesses operating ten or more registers.
Efficient cash reconciliation
State-of-the-art recycler technology and an intuitive user interface help decrease cash shrinkage and make manual cash touchpoints obsolete.
Tailored to achieve maximum ROI
Achieving true return on investment is within reach by using the customizable Loomis SafePoint® cash management platform. Choose from multiple configuration options that meet the precise operational needs of your business model.
Best-in-class support
Open a direct line to Loomis expertise using the Loomis Direct customer reporting portal and other technology, each powered by the SafePoint cash management ecosystem.
Configuration Options
Titan RX (Notes Only)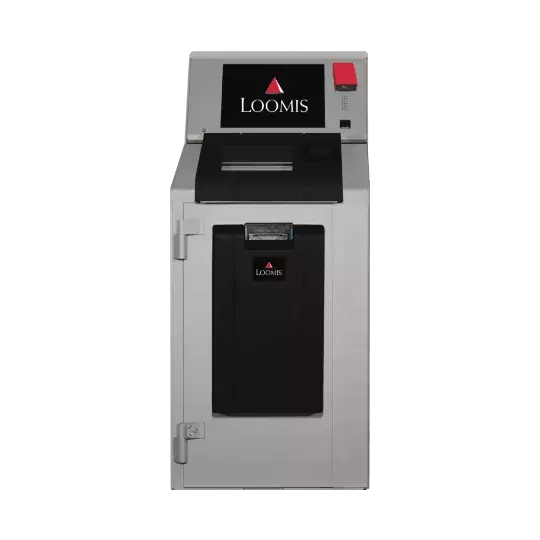 Note capacity up to 13,500 and
3 to 4 recycle cassettes
Titan RX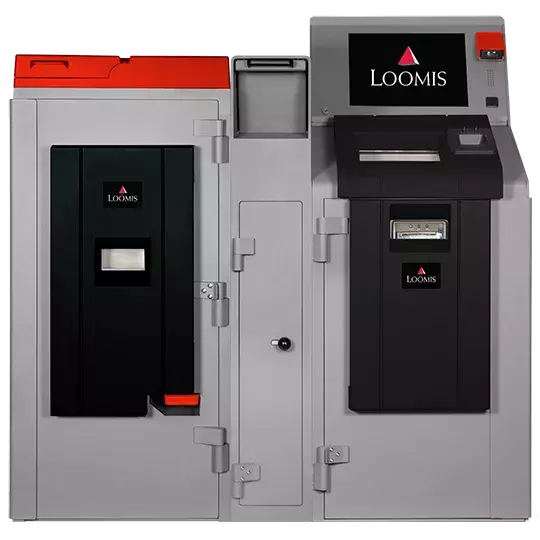 Handles up to 13,500 notes and 19,400 coins, recycles up to 4 denominations
Titan RX High-Capacity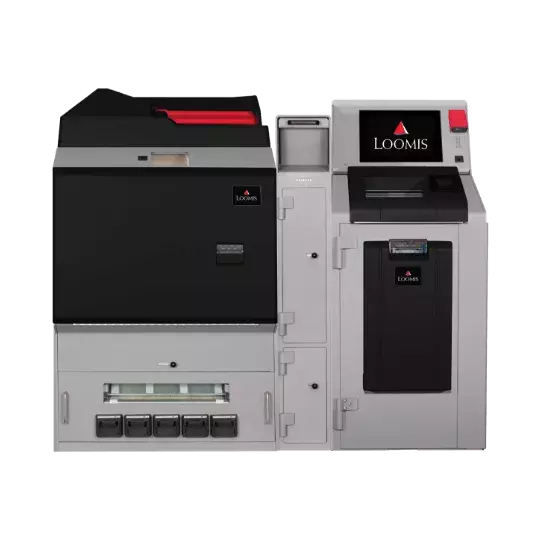 Optimized for large-scale volumes
Up to 13,500 notes and 64,500 coins
Titan RX Dual (Notes Only)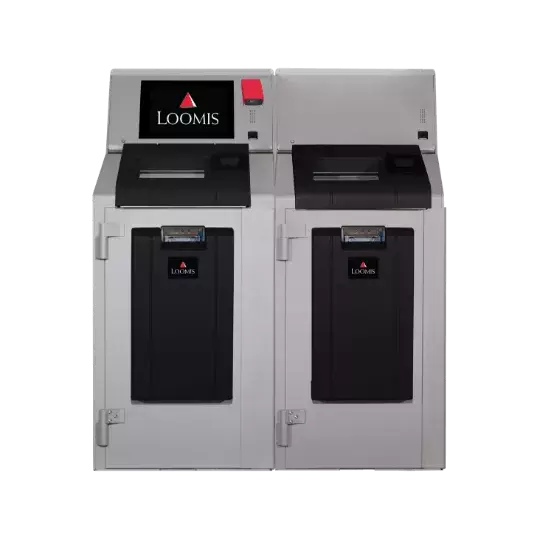 High cash-deposit volume
Supports 3 cassettes, 1,800 notes per cassette
Titan RX Dual High-Capacity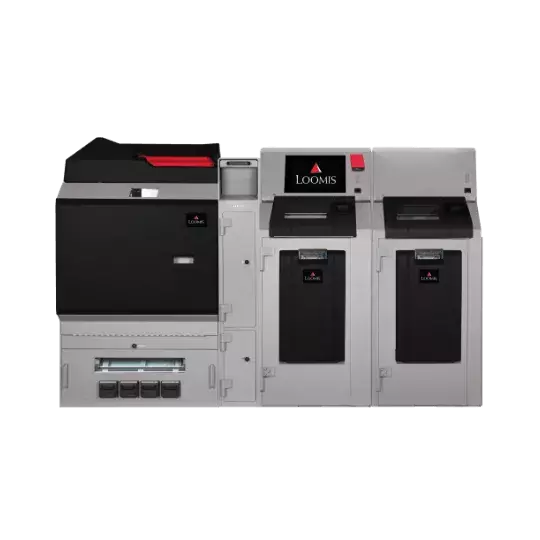 The largest capacity Titan RX, with storage up to 27,000 notes and 64,500 coins, recycles up to 6 denominations of notes, 4 denominations of coins
Hardware Overview
Closed loop architecture of notes and coins; no manual intervention required
Coin discrimination (i.e., counterfeit coin rejection)
Scalable—up to two (2) note recyclers
Lockable deposit cassette
"Fitness Sort" on recycled notes
Flexible note orientation (no need to separate or face notes)
Pocket note acceptor (handles large bundles of notes; up to 200)
Integrated drop/storage vault (optional)
Dispenses coins directly into till tray
Dispenses coins directly into till drawer
Optional biometrics (palm scanner)
Cup LEDs (notification if change is left in cups)
Scalable platform network and cluster multiple devices
Continuous 24/7 monitoring
Integrated printer
Software Overview
PCI compliant
Axeda remote monitoring solutions for tech support
Real-time cash/coin level monitoring
Scalable—cluster format
Reporting—standard or custom
Lane and/or clerk accountability
Tills and drop bags automatically traced to a specific user by utilizing bar-coding
Multiple tills per register/lane
Configurable user permission levels for machine access
Multiple user authentication schemes (card and PIN, login and PIN, or biometrics)
Automatic prompting of periodic password changes
Track monies outside of unit with external vault fund function
Guided deposit preparation: automatically calculates and moves deposit to courier cassette
Automatic end-of-day reporting
Courier-specific login menu
Video troubleshooting tips
Video guidance for system operation