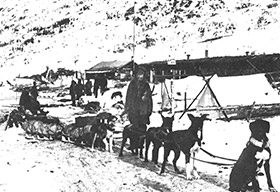 1897
Lee Loomis, founder of modern-day Loomis US, sets out for the Alaska Gold Rush and starts a company specializing in the delivery of supplies and safe travels for miners, along with protecting mined gold via armed dogsleds. It was also during this time that Lee set out to improve methods of secure transport, which would later serve as the foundation to Loomis Armored Car Service.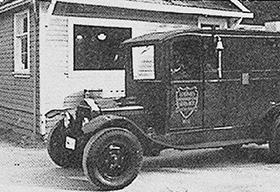 1925
The Loomis Armored Car Service forms and is the first cash transportation service in the Western US to use armored vehicles. For many more years, the company continues to expand throughout the Western US and Canada.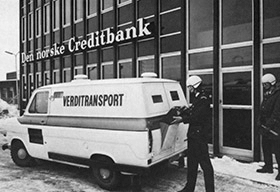 1979
The Loomis Corporation is acquired by Mayne Nickless, resulting in the Loomis family relinquishing control after nearly half a century of managing the company.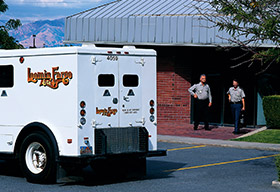 1997
After many years of acquisitions, mergers, and takeovers, Loomis acquires Wells Fargo Armored, a company twice its size. Adopting the name Loomis, Fargo & Co., this merger results in the creation of a robust, nationwide network.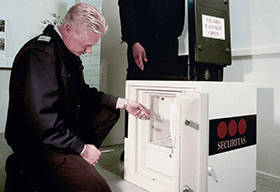 2001
Loomis, Fargo & Co., the current industry leader in the United States, is acquired by the Sweden-based security company Securitas and is integrated into the Securitas Cash Handling Services division.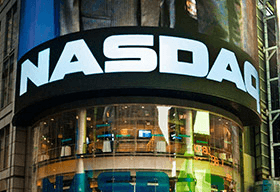 2008
To fanfare, Loomis is listed on NASDAQ OMX Stockholm on December 9.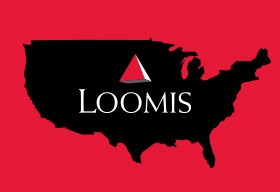 2011
Loomis acquires Pendum, the group's largest acquisition to date, and becomes the US market leader in ATM services, including overseeing the replenishment and management of around 43,000 ATMs across the United States.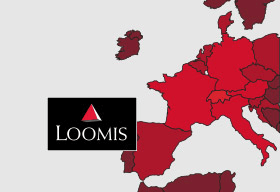 2014
Loomis acquires VIA MAT Holding AG and expands its services by launching the new International Services division. This acquisition quickly elevates Loomis to the market leader in cash-handling within the Swiss market.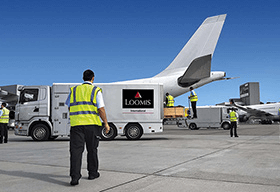 2015
In a historic move, Loomis acquires Global Logistics operations from Dunbar Armored, Inc., enabling Loomis to expand its services by adding domestic and overnight services to the existing international service line of business.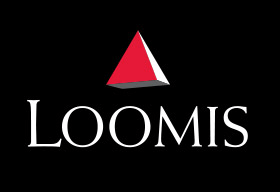 2022
Currently, Loomis offers secure and comprehensive solutions for the distribution, handling, storage, and recycling of cash and other valuables for banks, retailers, and more. With revenue of SEK 20 billion in 2019 alone, Loomis operates through 400+ branches worldwide and employs around 22,000 people.