Why smart safe technology is a must-have for smart retailers
Image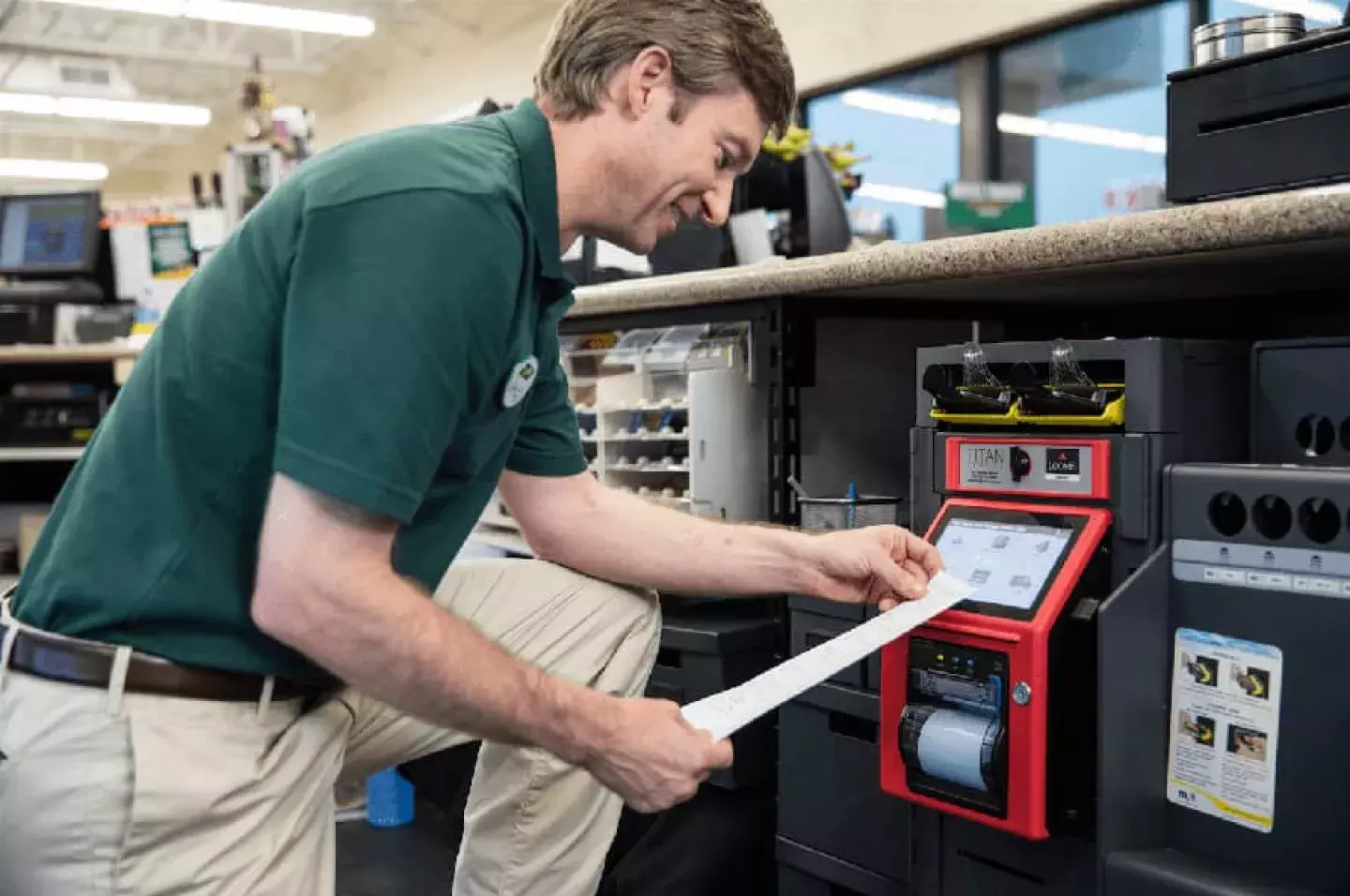 For retail operators, having more cash on hand comes with more responsibility. Effectively managing and processing that cash, especially if done manually, can create a lot of unnecessary stress for operators. More business owners are realizing that they're putting a strain on valuable resources while still being unable to avoid the risks of shrinkage or inadequate security, and they're looking for new cash-handling solutions to improve their bottom line.
Cash shrinkage due to theft or error doesn't have to be something you accept as an unwelcome part of the industry. By implementing smart safes as part of your cash management process, you ensure not only accurate counting, but safety and security for your staff and the cash being handled, transported, and deposited. Ultimately, smart safes are the quickest and easiest way for your business to maximize operational efficiency with real-time cash visibility, reporting, and insights.
Gain access to real-time reporting and daily provisional credit
When you invest in a smart safe solution for your business, you also gain access to a real-time reporting platform. Business owners will gain the capability to log on and view how much cash they have 24/7 with easy remote monitoring and management, so you never have to worry about being out of the loop with your cash flow. You'll free up time and resources to focus on other important tasks, with instant access to detailed reports and tools that facilitate better operational and financial decision-making, including the ability to:
View contents of all safes by currency in real-time
Access cash drops and armored pickup information per safe
Export detailed safe activity reports
Manage user access for each safe
Access to online interactive safe training
Create and manage support tickets
A cash-in-transit provider will also partner with your bank or financial institution to provide your business with daily provisional credit. This benefit gives you overnight access to funds deposited into your safe, lessens the need for cash-in-transit pickups, and ultimately, improves your business' cash liquidity.
Ensure your cash—and your business—are secure
Smart safes quickly and accurately count your currency when it's deposited, allowing for greater precision. Smart safes also increase user accountability, with assigned user pins that deter instances of internal theft. You'll have peace of mind knowing your cash is completely secure while it awaits pickup and transit. Not to mention that once currency is deposited into the smart safe, it becomes the full responsibility of your cash management partner. By joining with a professional cash management partner for smart safe and armored transport services, you'll achieve optimal efficiency and security when it comes to your cash-handling process.
Maximize operational efficiency
Have you considered how much time you and your staff spend on cash handling procedures? Day-to-day tasks like counting currency, verifying amounts, balancing and reconciling your cash registers, and taking deposits to the bank add up to a surprising number of hours per week. If you haven't thought about how your limited resources can be better allocated, there's no better time than now, as new challenges for the retail industry continue to develop. The potential for tariffs and rising wages mean you have to think critically about the cost and efficiency of your operations.
With a smart safe solution and automated cash handling system, your associates can spend more time in a customer-facing environment where they add more value to your brand. And as a manager or operator, you're able to dedicate your time to more important business tasks without the worry of overseeing meticulous daily cash handling procedures.
Easy to use technology
Smart safes are just that—smart. These machines are built with an intuitive design and easy to learn interface, so you don't need to factor in downtime for lengthy training sessions. Onscreen training materials and diagnostic information allow for maximum ease-of-use and easy integration into your business.
The smart solution for smarter cash management
Smart safe technology is the retail cash management solution of the future, and Loomis is a proud leader in this field. Loomis SafePoint Titan Smart Safes combine the latest in secure hardware with advanced proprietary software to streamline cash handling processes, improve accuracy, and minimize downtime.