Four ways retail businesses benefit from daily provisional credit
Image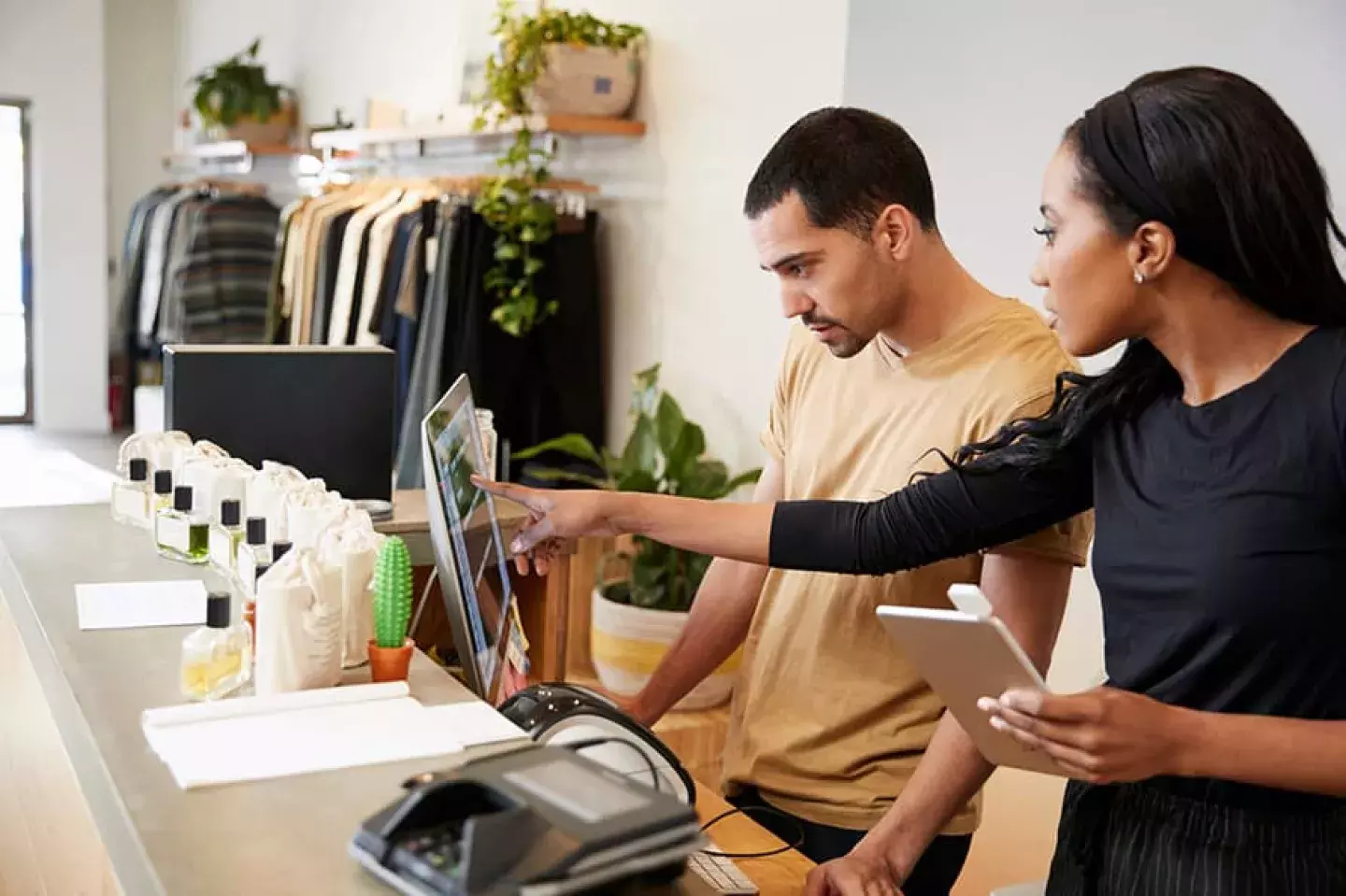 Retail businesses operate at a fast pace, and with a high cash volume. It goes without saying that the more successful these cash-intensive businesses become, the more daily challenges they face. Particularly when it comes to available funds, retailers need solutions that keep up with the pace of their stores, provide them with accuracy and security when it comes to cash-handling, and enable efficient use of resources. One way to achieve all that is through the benefit of daily provisional credit. In this article, we'll discuss what provisional credit is, as well as the key benefits for retailers who utilize daily provisional credit as part of their business operations.
What is daily provisional credit, and how does it work?
Before we get into the key ways that provisional daily credit can improve in-store cash-handling processes, let's first take a deeper look into what the service is, and all the components involved.
Daily provisional credit involves money being credited to a business's account to reflect cash deposited via a smart safe at a store location before these funds are ever physically transported to the bank for deposit. In other words, retailers gain access to their funds much quicker, without the wait time that comes with traditional armored transport or self-service trips to the bank.
There are several parts that work together to provide daily credit for a retail business, including a smart safe solution, an armored cash-in-transit service (CIT), a remote monitoring dashboard, and the bank or financial institution. Many retailers find that when they implement the added benefit of daily provisional credit, it more than justifies the cost of investing in a smart safe solution. The following are just a few of the key benefits that come with activating daily credit.
Overnight access to deposited cash
When businesses opt to send a manager to the bank to make manual deposits, it means not only inefficient staff time spent away from the store, but also a delay in gaining access to deposited funds. With daily provisional credit in place, operators have overnight access to cash once it's deposited into the smart safe, saving an entire day or more of downtime in comparison to traditional bank deposit methods.
Most of the time, a CIT service and a smart safe work closely together as a bundled solution for retailers. This enables many of the store's cash-handling needs to be streamlined with professional support, including start-of and end-of shift procedures, cash reconciliation and balancing, change orders, and reporting. A smart safe provider will also guarantee funds once they are deposited, providing an added layer of security in the event of discrepancy or third-party theft.
The ability to immediately access deposited funds can transform the way a store operates and allocates resources. Managers can efficiently pay invoices, pay employees, and purchase inventory without missing a beat.
Better visibility across the business
With a smart safe solution and daily credit in place through a reliable provider, retailers also gain access to real-time reporting and visibility across their business. Business owners can log on and view available funds through an online portal 24/7 with easy remote monitoring and management, thus reducing shrinkage. This frees up time and resources to focus on other important tasks, with instant access to detailed reports and tools that facilitate better operational and financial decision-making, including the ability to:
View contents of all safes by currency in real-time
Access cash drops and armored pickup information per safe
Export detailed safe activity reports
Manage user access
Access to online interactive training
Create and manage support tickets
By eliminating the guessing game and giving operators online access to comprehensive data, retail businesses gain high-level insights into how they are performing across one or multiple locations. Utilizing these tools in the right ways and with the right cash management partner is key for business owners wanting to successfully move beyond traditional deposit methods.
Less need for cash-in-transit pickups
With daily provisional credit activated, stores can significantly reduce the number of cash-in-transit pickups they need. This means not only a more secure process and faster deposit access, but a multitude of added cost savings by avoiding fees from a CIT provider or bank.
Efficient use of staff resources
It goes without saying that multiple trips to the bank to make deposits is a tedious, labor-intensive process, and an outdated way for businesses to handle their cash. Retail managers juggle multiple tasks every day to keep their business running smoothly, and store operations can easily get off track with managers making offsite bank runs.
By working with a cash-handling company that partners with your bank to offer provisional credit, this problem is virtually eliminated. Managers have more time to spend onsite and can speed up their cash payment cycle for bills and payroll, lessen the need for credit-line borrowing, and streamline reconciliation activities with the help of accurate daily data reports.
Daily provisional credit has been a game-changer for many retailers by improving their cash liquidity and opening the door to better insights into business performance. And although it's not yet a service offered globally, banks in other countries are taking notice of this mutually beneficial opportunity to partner with global, influential retailers and provide value for their businesses.
The right cash management partner can provide you with solutions tailored to meet your specific needs and address your retail business's unique challenges. To learn more about Loomis' complete cash management ecosystem, including SafePoint® and daily provisional credit services, click here.